Services

Southwest Direct is the largest print and direct mailing company in the big country.
We print and mail for clients both locally and across the United States. With 20 employees and full digital capabilities, we have the ability to print and mail millions of pieces each month. From large 100,000+ piece projects down to smaller full digital variable graphics color products, we handle it all from the front door to our customers mail box.
SWD specializes in highly personalized fundraising packages incorporating variable data and variable graphics solutions increasing our customer response in their direct mail and print products.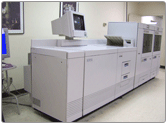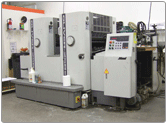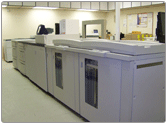 Mailing Services

Analysis of mail pieces to ensure automation compatibility for lower postage rates
Custom Programming
Merge/Purge
Postal Qualifications and Optimization
Machine and Hand Insertion options
Accurate Match Mailing
Labeling
Folding
Tabbing
Stamp or Meter options
Destination Entry/Drop Shipment for expedited postal processing and reduced postage
Data Services

Customized list rental of businesses and consumer households
File Conversions
Data Input
Presorting
Merge/Purge
Data Management including removal of duplicates, CASS and NCOA certification for maximum postage savings
Database Design
Mail Merge
Laser and Inkjet Personalization of letters, envelopes, postcards and self-mailers
Custom Programming
Postal Qualifications and Optimization
Printing Services

Our in-house press can handle any job, big or small. We house a variety of state-of-the-art equipment including offset, sheetfed presses and a PRESSTEK Direct-to-Plate System, which permits us to offer faster turnaround with minimal human error and lower overhead cost. This allows consistently high-quality printing at the lowest possible price.